Guest Photoblogging
I'm an office monkey for the rest of the week, so I doubt I'll have any opportunity to take interesting pictures. Sandy has been going out in the field every day inspecting underground storage tanks (the big tanks underneath gas stations). She took some interesting photos which she said I could share with y'all.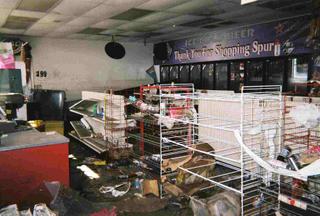 Peering inside the breached doorway of one destroyed (looks like it was looted) gas station.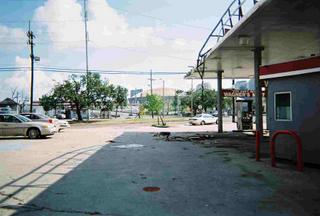 Exterior of said gas station. Note Superdome in background.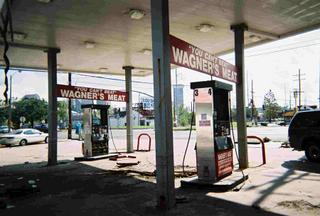 I don't think you could if you tried...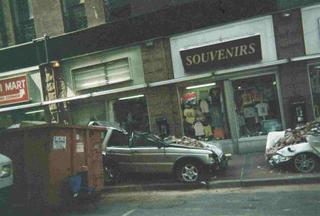 Looted buildings on Canal Street in downtown New Orleans