Guest Photoblogging, Part 3
Ok, so the formatting on that last post is screwy. I am not well versed in html, nor am I going to attempt to learn. So here's some more pictures from Sandy. She got to go up in a helicopter, and I've included a few pic of what she saw from the sky.
This gives you a sense of the scale of destruction out there. It's insane.
You can also see the 17th street canal breach, where I was on the ground on both sides. Check the pictures that I posted on September 30. The last 9 pictures are from the areas on both sides of the 17th street canal breach. The way to tell the difference between the "good" and "bad" sides is the sludge and mud on the "bad" side. Even though the contrast is amazing, both areas are pretty badly damaged. Obviously the flooded side moreso.
Here's more pics from Sandy. Thanks, Sandy.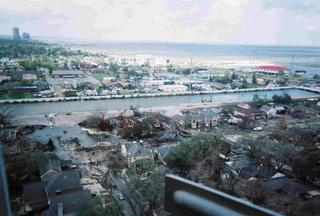 I leaned up against the levee/floodwall directly across from the breach, pretty much right where that street runs perpendicular to the canal. The pictures I posted on the 30th which show folks leaning up against the floodwall...well, they're standing approximately right there. All the nasty destruction photos from the 30th were taken in the general vicinity of the breached side of the canal. I can't believe that's what it looked like. On second thought, I can.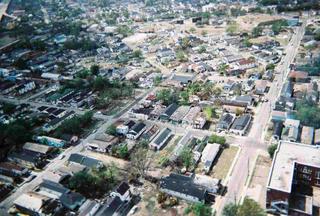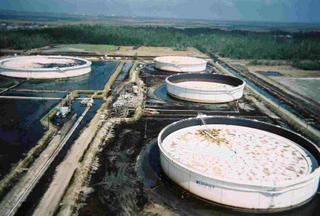 See that middle tank on the right side? Notice how it had floated up and moved a number of feet and shifted. This caused a number of gallons of oil to leak out. On second inspection, notice how all three tanks on the right appear to have lifted up and shifted... That's a lot of oil in those tanks. Strike that. That's a lot of oil on the ground that used to be in those tanks.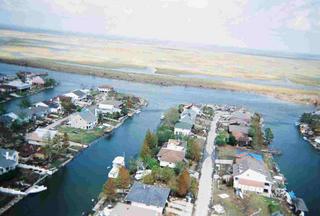 Unfortunately, this is not a photo of Venice...